Sujit's meeting with his first crush, a girl with those beautiful green but blind eyes.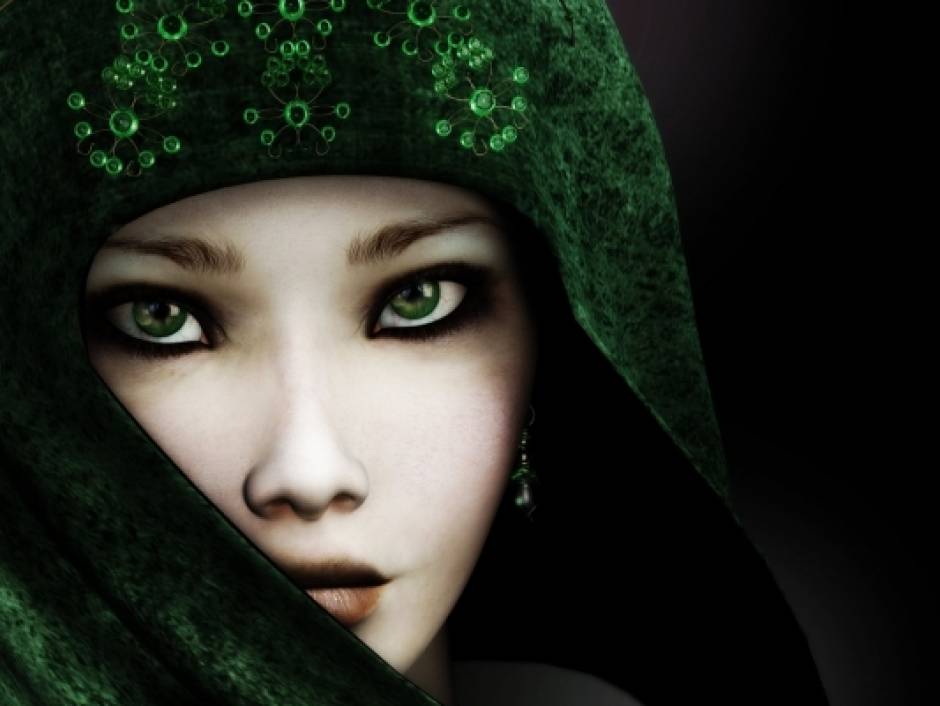 I saw black veils covering the greenery of her heart. And the joys had left their abode, the heart of course, ushering in the gloom of seven centuries. Autumn leaves were spilled all over and everything was in need of happiness-renovation. I could see that the dried ground of love was not finding it's comfort zone and was in dire straits wanting to either live or die but not be stuck in between. The haze of her large eyes covered the scenes of life with grey shielding and colors were slowly fading from light to darker shades. And the quality of life was going down standard grades. The ocean of tears had now stagnated into a pool of unheard and unseen mystery like a beautiful but dying art. The two eyes were telling tales of wonder, bringing in lightning and thunder. They seemed to be searching for answers, consolation, a loving support and probably life. And seemed to be open for ages. I sensed that in one moment they wanted to scream and cry, at another, they were surprised at their own self because after being through so much they still were alive. The green eyes were lost somewhere and seemed not less than a black magician's getaway trick to Neverland. My whole world swooned in rounds around me when I looked into them. They were like a magic book which opened to take you to meet unseen surprises and also feel the pain behind them. I for the moment could not help but fall in love with them, with their uniqueness, power and the passion they had to survive and be heard by someone for sure. Oh, those eyes, they were green, dark and beautiful. They were better than all the fantasies I could manage to dream in my mind and I wanted to kiss them, stop their pain and wipe their falling tears, because they were becoming too heavy a burden for me to carry now. As I inched towards her, boom, came a passing train and when it passed she was gone from the other side of the railway track. But when I reached the point where she was standing, found a book left by her titled, 'Blindsight' with her name written on it, Naina.
I could never forget her and those lovely eyes, they were painful. And more than beautiful. Was my first crush.